Tänä vuonna yksi suurimmista olutmaailmaa kuohuttavista puheenaiheista on ollut vuodesta 1845 perheomisteisena pysyneen lontoolaisen Fuller'sin myynti japanilaiselle Asahille. Aluksi kauppaa vastustettiin rajusti, mutta pölyn laskeuduttua karkeimmat soraäänet ovat hiljenneet. Voisiko sittenkin olla niin, että me tavalliset kuluttajat selviämme tunteita herättäneestä panimokaupasta voittajina?
FULLER'SIN HISTORIAN voidaan katsoa alkaneen vuonna 1816, jolloin Thames-joen rannalle avattiin panimo nimeltä The Griffin Brewery. Sen perustivat veljekset Douglas ja Henry Thompson, jotka kuitenkin ajautuivat taloudellisiin vaikeuksiin ja tarvitsivat varakasta sijoittajaa pelastamaan yrityksensä konkurssilta.
Tässä kohtaa mukaan kuvioihin astui muuan John Fuller ilman päivänkään kokemusta panimoalalta. Hän kuitenkin onnistui nostamaan yrityksen jaloilleen ja osti lopulta Thompsonit ulos.
Fullerin kuoltua vuonna 1839 panimon johtoon astui hänen poikansa John Bird Fuller, joka jätti nopeasti merkkinsä Ison-Britannian kunniakkaaseen oluthistoriaan.
Fuller nuorempi yhdisti voimansa toisen panimoyrittäjän Henry Smithin ja tämän lankomiehen, panimomestari John Turnerin kanssa. Vuonna 1845 allekirjoitettiin uuden panimoyhtiön perustamisasiakirja.
Yhtiön nimeksi tuli Fuller, Smith & Turner, mutta panimolle nimensä antoi yksin Fuller. Yritys kasvoi tasaisesti ja ennen panimotoimintojen myymistä Asahille se harjoitti oluenpanon lisäksi muun muassa tukkukauppaa sekä operoi tai tai vuokrasi noin 400:aa pubia ja hotellia ympäri Englantia.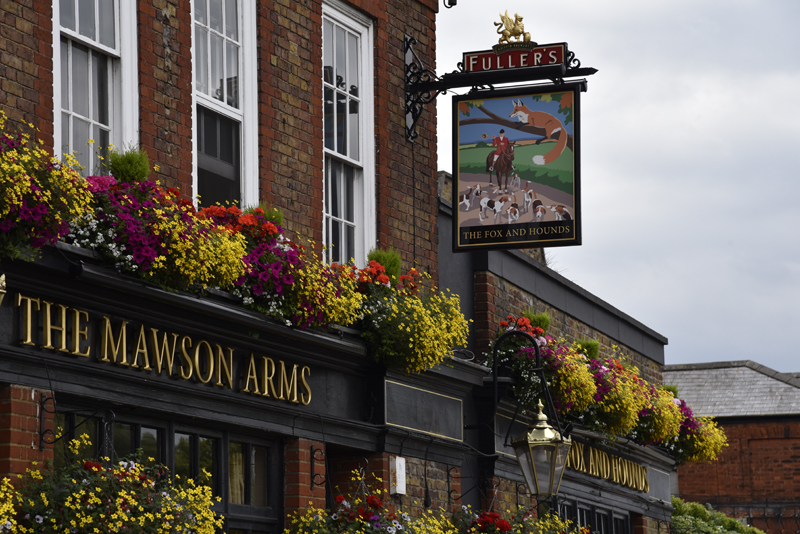 FULLER'S PYSYI TIUKASTI omistajasukujensa hallinnassa 173 vuoden ajan, eikä muutoksen merkkejä ollut ilmassa. Kävin viime vuodenvaihteessa Lontoossa haastattelemassa pääpanimomestari Georgina Youngia, jonka kanssa istuimme pubissa alun kolmatta tuntia ja keskustelimme pitkään muun muassa yrityksen arvoista.
Young kertoi, että Fuller'sin keskeisimpiä arvoja ovat perhe ja työyhteisön kannustaminen.
– Being part of the family, Young totesi ja viittasi tällä ilmauksellaan kahteen asiaan; Fuller'sin omistajien ja työntekijöiden väliseen hyvään suhteeseen sekä panimon uskolliseen asiakaskuntaan
Keskustelussamme mikään ei viitannut siihen, että alle kuukauden kuluttua tuosta hetkestä räjähtäisi uutispommi.
Siksi ydinliiketoimintojen myynti japanilaiselle panimojätille tuli niin minulle kuin kaikille muillekin Fuller'sin ystäville kuin salama kirkkaalta taivaalta. Syvä epäusko, hämmästys, järkytys ja huoli olivat kollektiivisia tunnetiloja, ymmärrettävästi.
Jonkinasteinen järkytys panimon myynti oli varmaankin myös Georgina Youngille, joka hyvän ystävänsä houkuttelemana päätti jättää Fuller'sin ja muuttaa synnyinkaupunkiinsa Bristoliin, jossa hän työskentelee tätä nykyä Bath Alesin uuden huippumodernin panimon johdossa.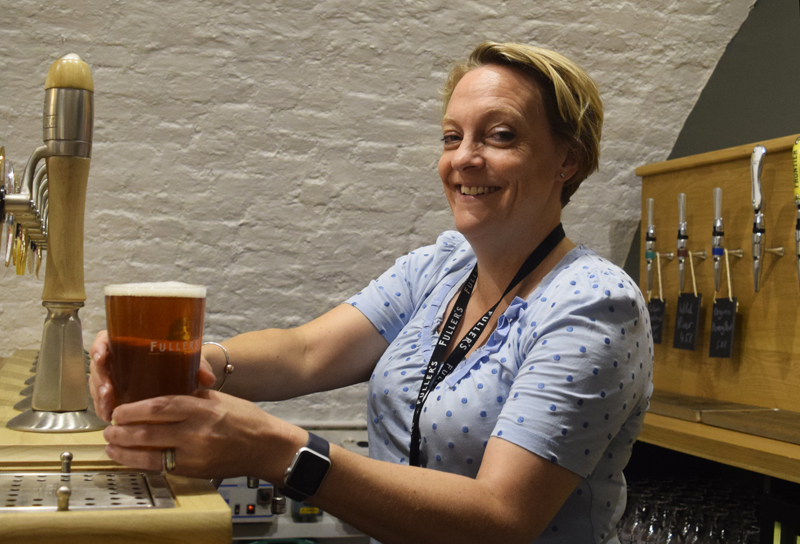 KOLMEN VIIME VUODEN aikana Asahi Group on käynyt tiuhaan panimo-ostoksilla Euroopassa. Vuonna 2016 yhtiön omistukseen siirtyi tukku tunnettuja tuotemerkkejä kuten Grolsch, Peroni ja Meantime. Seuraavana vuonna Asahin ostolistalla olivat Pilsner Urquell, Velkopovický Kozel, Tyskie, Lech, Drehel ja Ursus sekä iso liuta paikallisia merkkejä Itä-Euroopasta.
Kun huomioidaan yleinen vilkkaus panimomarkkinoilla ja olutjättien mielenkiinto nousevia pienpanimoita kohtaan, Fuller'sin myynnin ei luulisi tulleen yllätyksenä. Mutta se tuli, ja ensireaktio oli sen mukainen.
Vahvimmat tunteenpurkaukset tulivat odotetusti lähes 200 000 jäsenen Campaign for Real Ale (CAMRA) -kuluttajajärjestöltä, joka ilmaisi järkyttyneensä Fuller'sin panimotoimintojen myynnistä ja kannusti jäsenistöään vastatoimiin.
– Meidät on petetty. Uskoimme, että Fuller'sin omistajasuvut olisivat sitoutuneet oluenpanon jatkamiseen Lontoossa ainakin seuraavat 200 vuotta, kirjoitti Camran Lontoon-osaston puheenjohtaja John Cryne jäsenille osoitetussa sähköpostissaan.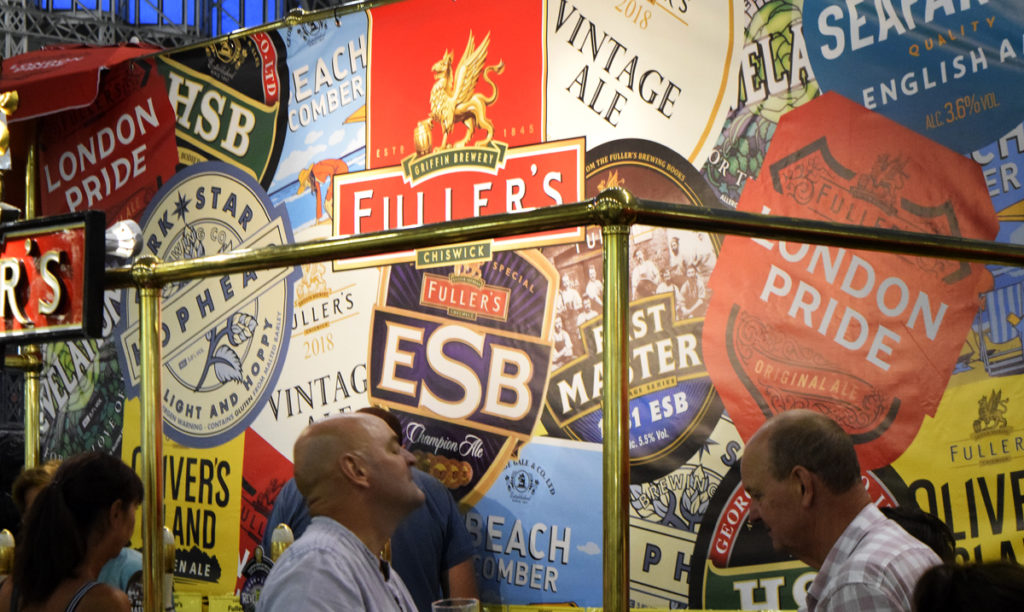 ULKOMAILLA UUTINEN otettiin vastaan yhtä suurella tyrmistyksellä kuin Britanniassa. Etenkin edulliselta kuulostava 250 miljoonan punnan (286 milj. €) myyntihinta herätti kummastusta. Monissa keskusteluissa nousi esiin Ballast Pointin myynti vuonna 2015 miljardin dollarin hintaan Constellation Brands -yhtiölle. Voiko siis vaivaiset 20 vuotta toiminut uuden aallon pienpanimo olla yli kolme kertaa arvokkaampi kuin lähes 10 kertaa vanhempi lontoolainen instituutio?
Minä ainakin olisin maksanut Fuller'sista enemmän, jos taskussa olisi ollut miljardi tai pari ylimääräistä.
Pitää kuitenkin muistaa, että oluenpano on pienten katteiden liiketoimintaa ja tuhansista itsenäisistä pienpanimoista huolimatta globaalit markkinat jaetaan muutamien suurten toimijoiden kesken. Yksittäinen panimo voi olla kannattava, mutta ani harvoin se on omistajilleen mikään kultakaivos, paitsi jos se saadaan myytyä oikeaan aikaan.
Fuller'sin kohdalla voidaan sanoa, että yrityksen kannattavin osa löytyy sen ydintoimintojen ulkopuolelta, pubeista ja hotelleista, joissa operatiivisen toiminnan lisäksi rakennuskannan arvo kasvaa koko ajan.
Kun vielä suurin osa Fuller'sin kiinteistöomistuksista sijaitsee Lontoossa, yhtälö näyttää selvältä: Tulevaisuus on palveluissa, elämysten tuottamisessa ja kiinteistöbisneksessä. Asiakkaille panimotoimintojen myynti näkyy parhaassa tapauksessa entistä parempina palveluina ja viihtyisämpinä pubikokemuksina. Kaupasta saatavasta neljännesmiljardin punnan potista riittää varmasti investoitavaa pubien ja hotellien fasiliteetteihin.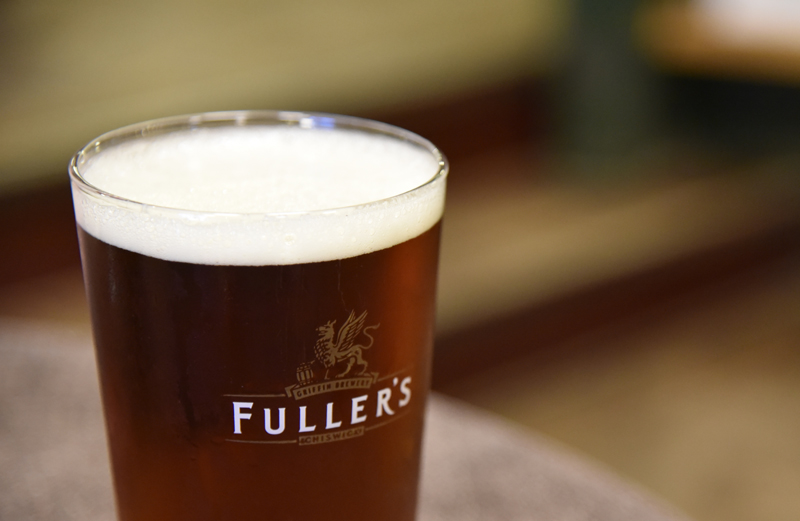 FULLER'SIN OLUIDEN tulevaisuudesta ja varsinkaan laadusta en olisi huolissaan. Uskon, että Fuller's ja sen mukana tuleva Dark Star saavat jatkossakin päättää itsenäisesti omasta tuotannostaan ja standardeistaan. Arvostettujen brändien ja perinteiden kunnioittaminen on myös Asahin etujen mukaista ja oleellinen osa japanilaista perimää.
Tämän minulle vahvisti Fuller'sin Brewing Manager Guy Stewart, jota kävin tapaamassa Lontoossa heinäkuussa.
– Me jatkamme oluen valmistusta aivan kuin tähänkin asti. Asahi on hyvä isäntä, joka arvostaa Fuller'sin taitotietoa ja perinteitä. Asahi osti meidät nimenomaan siksi, että olemme omalla sarallamme parempia kuin kukaan muu.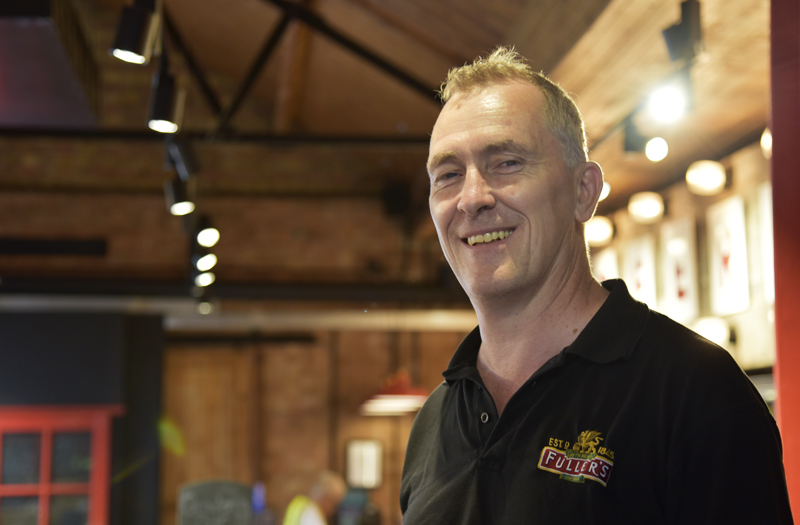 NÄYTTÄÄKIN TODENNÄKÖISELTÄ, että Asahi-kaupassa kaikki osapuolet voittavat, myös kuluttajat.
Fuller's ja varsinkin Dark Star voittavat kaupassa parempina vientinäkyminä. Vaikka Fuller's tunnetaan maailmalla jo melko laajasti, Asahin verkostot ja pääomat tarjoavat sille aivan eri kokoluokan myynti- ja markkinointikoneiston kuin toiminta itsenäisenä perheomisteisena oluenvalmistajana.
Samalla Asahi saa omille tuotteilleen jalansijaa brittimarkkinoilta, mutta yhtä lailla brittikuluttajat hyötyvät Asahin laajasta portfoliosta.
Itse asiassa, viime kädessä kaikkein suurin voittaja saattaa olla juurikin se tuiki tavallinen oluenystävä. En yhtään hämmästyisi, jos Asahi päättäisi uida brittiyleisön liiveihin laskemalla kipurajoille noussutta pintin hintaa ja samalla investoimalla voimakkaasti esimerkiksi panimon laitekantaan.
Samoilla linjoilla oli myös kesällä Helsingissä vieraillut kuuluisa brittiläinen olutkirjoittaja Tim Webb, jonka kanssa minulla oli ilo jutella Suomen Paras Olut -kilpailun tuomaristossa.
– Katsotaan nyt vaikka Urquellia, joka on nyt kaikin tavoin paljon paremmassa kunnossa kuin ennen myymistään Asahille. Fuller'sille käy aivan samalla tavalla Asahin siipien suojassa, mies pohdiskeli.
Sitä paitsi Fuller'sin kyltit eivät ole katoamassa Lontoon katukuvasta minnekään. Pubit ja hotellit jatkavat toimintaansa niin kuin tähänkin asti, mutta jatkossa ne ostavat oluensa pääosin Asahilta.
Sen verran vaikutusta voi olla, että joissain pubeissa Frontier-hana saanee viereensä Asahi Super Dryn, Peronin tai Pilsner Urquellin, mene ja tiedä. Oluenystävänä en näe tässä isoja uhkia.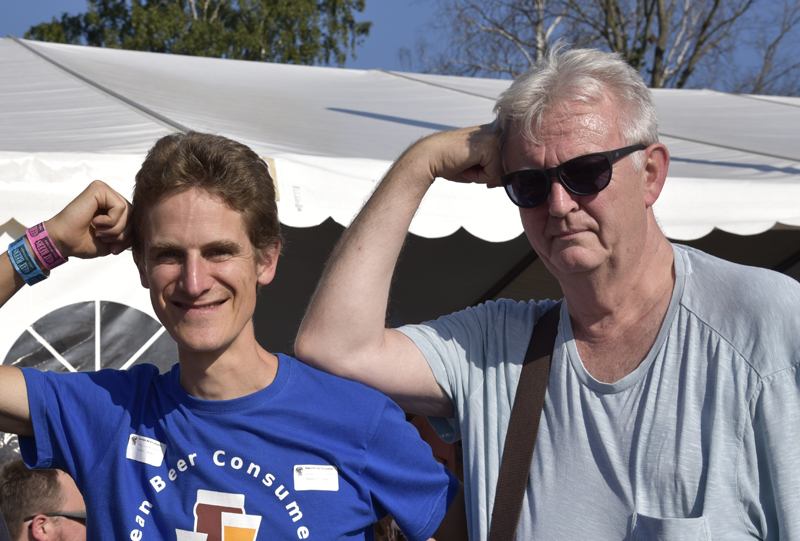 LÄHIHISTORIA ON todistanut, että panimo voi säilyttää laatunsa ja identiteettinsä omistajanvaihdoksesta huolimatta. Käsi pystyyn, joka uskoo huomanneensa panimoiden laatukriteerien laskeneen Pilsner Urquellin, Lagunitaksen tai Ballast Pointin tapauksissa?
Firestone Walkerin Adrian Walker totesi minulle, että iso kasvoton isäntä ei ole automaattisesti mikään paholainen, joka pyrkii tuhoamaan tieltään kaiken elollisen. Päinvastoin, usein kyseessä on strateginen kumppanuus, joka hyödyttää molempia osapuolia. Näin uskon käyvän myös Fuller'sin ja Asahin kohdalla.
Edelleenkin tulen aina Lontoossa käydessäni suosimaan Fuller'sin pubeja ja olutmerkkejä sekä karttamaan Greene Kingin vastaavia, aivan kuten tähänkin asti.